Mountain Marathon Skills Weekend - 22nd/23rd April 2017
Geared towards Navigational events such as the OMM, SLMM, Rab Mountaon Marathon, Graet Lakeland 3 Day Challenge and more. 
Get the edge on your competition. 
A  Mountain Running Skills Weekend will help you develop all the necessary skills to get you through your 1st mountain marathon or help you build more for advanced tactical racing. 
Price: 
£220 per person & we run the course on a 1:5, tutor to student/client basis. 
This is so you get the necessary attention, so you get the most out of the day. 
Booking: 
Ratio (Tutor to Client): 1:5 maximum
Date: 22nd & 23rd April 2017
Timings: 
Day 1: 08:30 to 20:30/21:00
Day 2: 08:00 to 15:00
The Location: 
The course will be run in the Northern Fells, the same area the Marmot Dark Mountains 2016 was held. We'll meet at the Blakebeck Camping Barn where the course will be held for the weekend - see map below. If you can't find the location, you might have trouble with navigation!
On a Mountain Running Skills Weekend you will get the following: 
A basic and further understanding of Navigation for Mountain Marathons.
Understand contours in detail, this is an essential MM and Navigational skill. 
Plenty of techniques to help you make the best choices for navigation during an event.
Tactics for score & how to plan routes for both linear & score classes
Learn how to re-locate
Learn a few easy tricks to keep you on your toes and your competitors behind you 
Learn a few tricks to out smart your competition.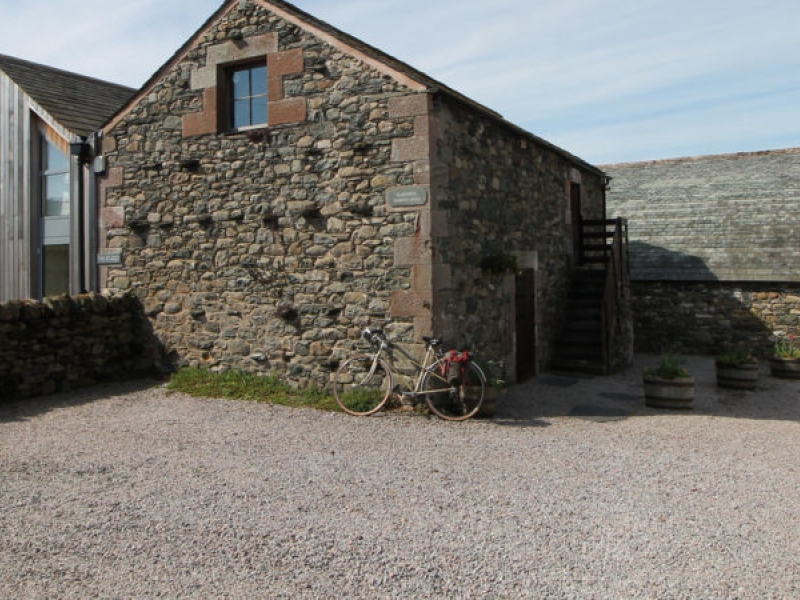 Course Details: 
The course will entail: 
Day 1: 
08:30 start at the Blakebeck Camping Barn
2 to 3 hours theory about navigation in the morning, post welcome meeting. 
A break for coffee/tea and food
4 hours practical application in the Northern Fells surrounding Mungrisedale, we will be using real MM event maps and control kites. 
Reconvene at the Blakebeck Camping Barn for a snacks and refreshments 
A two hour slot to find some controls placed close to the events centre for real MM practice.
An evening meal supplied by Mountain Run (Veggie with Vegan Option)
Q & A's from the day and some beers to relax
Day 2:  
Start at 08:00
A quick refresher in the morning for 1 hour. 
A discussion about route choice and tactics of how to plan your course on an event (race maps supplied by Mountain Run)
Q & A about clothing and equipment selection for mountain running and mountain marathons. 
A break for a quick bite to eat. (10:45)
A mock Mountain Marathon, you can choose score or linear. [We will supply actual race maps] 11:30 [this will be done in pairs so you have someone to discuss with and to help each other, the same as you would experience in your Mountain Marathon]
Course finishes around 15:00
Equipment:  Please bring the following and make sure you have everything, although we have some spare kit, we don't have everything: 
Compass
Harvey's 1:25'000 of the Northern Fells, we will also supply some race maps to work on. 
Good quality head torch - we find minimum of 150 lumens is necessary for good night navigation, anything above is a good bonus. There are some very powerful head torches available now-a-days. 
Survival Bag
Full waterproof cover (Jacket and Pants), these must be taped seems, please call to discuss if your not sure. 
Clothing suitable for the mountains & time of year - We will not really be running, so please account for that in your clothing selection. If the group is coping well, we will incorporate some easy running towards the end of the practical session.
2 spare warm top, not cotton! Wool or synthetic will be fine, prima-loft is the best!
Suitable footwear for wet ground, preferably off road running shoes. We will not really be running though on the navigation skills practical. You will need fell shoes for the mock MM event. We will not be running much, we will be concentrating on navigation & getting it right! But you will be running during your Mock MM Event
2 x Hat, 2 x Gloves (1 light, 1 warm)
Hill-food for 2 days..
Accommodation: 
We will be using the Blakebeck Camping Barn for our accommodation on the Saturday night. Please bring a  sleeping bags for your nights sleep, but sleeping mats are provided. We have the facility to separate ladies and gents using some throws. We hope you find this acceptable. The camping barn is rustic, but warm and comfortable. 
Food:
Mountain Run will supply you with a nutritious packed lunch for the Saturday, a hot evening meal for the Saturday Night and breakfast on Sunday Morning. You must supply your own hill snacks! 
All meals will be Vegan, with optional extra's as dairy, but no meat available. This is to accommodate for all tastes and diets, as we can all eat vegan food. Should you desire meat over the weekend, please bring your own supplies, like salami, dried sausages etc. There will not be the facility to cook meat. 
Please advise of any allergies or intolerances you may have so we can make provisions for you. 
Mountain Run have a wealth of experience in the mountains. We have planned many Mountain Marathon and Trail Running events since 2011, including the SLMM, GL3D, Marmot Dark Mountains, Marmot 24, Berghaus Trail Chase, Rab Mountain Marathon and the Keswick Mountain Festival Trail Races since 2014. 
We are seasoned trail, mountain and fell runners. We climb in summer and winter, ski when the snow it good enough and enjoy all the mountain activities we can. We also love to mix up all the sports we love to travel fast and light in the mountains! 
Please advise us of your experience, whether you understand anything, took a course in the past, we're an orienteer at school or are completely new to mountain marathon events. Email your details to charlie@mountainrun.co.uk