Ultra Trail Running Skills Weekend - Bury Hostel, Glenridding. 9th/10th/11th March 2018
In association with the Lakeland 100 team.
Join us for a fun packed and very informative weekend of Ultra Trail Running, Natural Movement Skills (courtesy of Missing Link Fitness), Navigation for Ultra Trail Runners and Running with Poles (hosted in conjunction with Nics Nordic Walks). 
You might be a hardened trail runner or you might well be a newbie to this amazing mountain/countryside based recreation. But what ever your background, we can cater for you. 
Glenridding is an amazing valley to run in, train in and learn in. We are very happy to be hosting this weekend in conjunction with The Lakeland 100 guys, John Muir Trust, Missing Link Fitness, Damian Hall and Nics Nordic Walks. Look out for more exciting speakers and workshops. 
Arrive Friday night and enjoy a relaxed trail run around the valley, enjoy a few beers in the hostel afterwards, with some amazingly healthy food.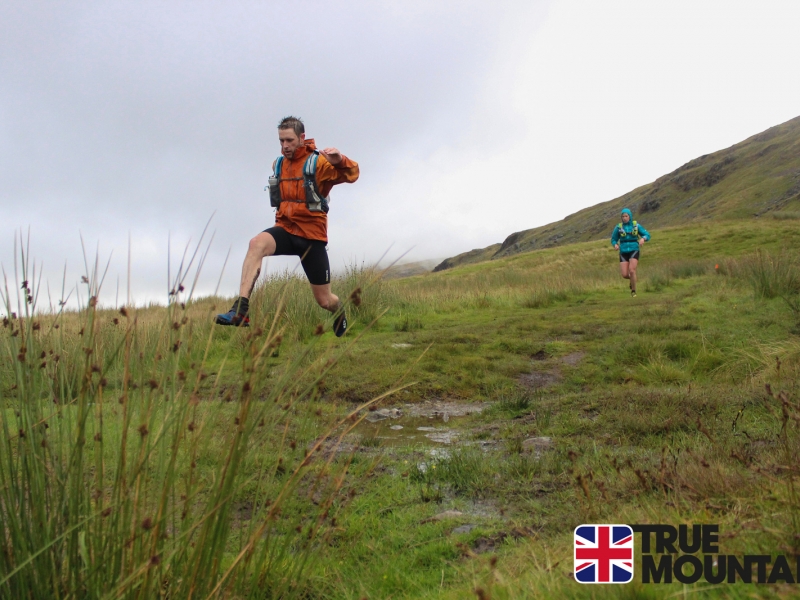 Price:   
The course is £175:00 per person. This includes accommodation, breakfast, packed lunch and dinner with brews and cake.  
You will get: 
World class trail running 
Extremely professional tutors who are at the top of their game 
The use of Leki Poles from Nics Nordic Walk and Leki UK 
Meet amazing likeminded people and make friends for life 
Some notes and stuff to take home with you so you don't forget it all in the blink of an eye!
Eat super healthy for the weekend
Learn about the world of Ultra Trail Running, Natural Movement Skills, Navigation, Walking and Running with Poles and much much more.  
Booking:
Accommodation: 
The accommodation and course centre is the Bury Hostel at the head of the Glenridding Valley. 
It sleeps 28 in split dormitories, has a large kitchen and a great common room area with a wood burner to keep us all warm on the cold March evenings. 
The dorms will be split in to Male and Female, we may need to mix a dormitory as the course sells out, so please let us know via email if this is not acceptable for you and we will book you a place in the Helvellyn YHA just below the hostel in a same sex dormitory. 
Available Places: 28
 The course will be held on the 9th/10th/11th March 2018
Timings: 
Friday evening 18:00 - 20:00 - See itinery below: 
Enjoy a social run with others on the course led by Mountain Run and Special Guests (TBA)
Saturday - 06:30 until 21:00 - See itinerary below: 
06:30 to 07:30 - Breakfast is served in the Common Room - Meet new faces and get fuelled up for the day. 
08:00 to 10:30 - Nordic Walking and Running with Poles - The first session of the day with Nics Nordic Walks - wake your muscles up with some light Nordic Walking around the valley. Nicola will show you the benefits of Nordic Walking, the Nordic Running Style, Double Poling and much more, then Mountain Run will take over and explain how to make the transition to 'Running with Poles' for Ultra Distances. Once you have the skills working their magic, we will then go for a short run (5km) to get this ingrained in to your muscle memory and mind. 
10:30 to 11:00 -  Quick brew and bite to eat back at the Bury Hostel Base
11:30 to 14:30 - Natural Movement Skills with Missing Link Fitness (Paul Teirney - winner of the 2015 Lakeland 100) Learn to move like a pro with Paul, he has a unique coaching style and model to get you functioning like a REAL bi-ped, with quadruped moment skills! TBC
14:45 to 15:30 - A brew and bite to eat back at the Bury Hostel Base
15:45 to 19:30 - Navigation for Ultra Runners with Mountain Run - learn the tricks of the trade with a map and compass, understand the value of recce's and listen about common errors made, so you don't make them during the event! 
20:00 to 21:00 - Evening Meal in the Bury Hostel, in the common room. 
21:00 - Watch a film courtesy of Mountain Run in the Common Room. 
Sunday  - 06:30 to 18:00 -  See itinerary below: 
06:30 to 07:30 -  Breakfast is served in the Common Room - Chat over the previous days exciting courses
07:45 to 08:45 - Yoga, with Inspired Life Yoga - AKA Shelley Barlow
09:00 to 10:00 - Learn to Slackline and improve your balance, core muscles, agility and posture on a few slacklines set up by Mountain Run (We will have a run option if you prefer, but we recommend Slacklining massively) - Special Guest will be announced soon. 
10:30 to 12:00 - Enjoy listening to Damian Hall (Current South West Costal Path record holder, 12th place in the UTMB 2017 and much more) talking Ultra Running, Ultra Training and much more, plus have chance for a Q & A with him afterwards.
12:15 to 13:30 - Lunch supplied by Mountain Run
13:45 to 18:00 - Trail Run - Head out for a mid blowing, cobweb dissolving, mind, body and soul invigorating Trail Run around the Glenridding Valley - 2 groups will possible here to cater for different abilities, speeds and styles. Take this as your time to practice everything you have learnt over the weekend!  - Special Guests will be announced soon. 
CONFIRMED ACTIVITIES: 
Trail Running
Natural Movement sessions
Walking and Running with Nordic Walking poles session
Navigation Session
Slack Lining Session
Drinking Beer or Wine (or a G&T if you must!) 
Eating extremely healthy food
Having fun
More Trail Running
Smiling
The course will be based at the Bury Hostel in Glenridding, Ullswater, the Lake District.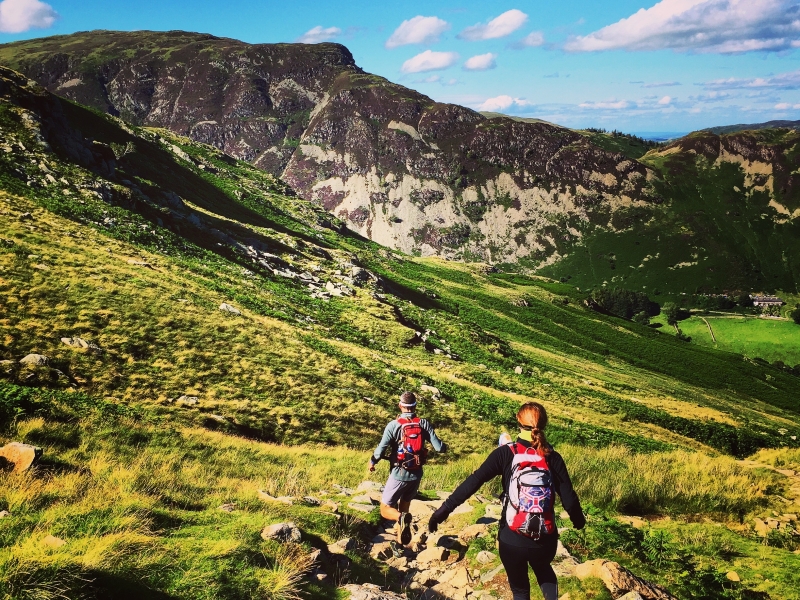 On the Mountain Run Ultra Trail Running Weekend you will learn the following: 
Basic Navigation - enough to help you navigate along trails day or night. 
Natural Movement skills, become a better runner and mover. 
Slacklining - a fun way to improve balance and other motor skills.  
Walking and Running with Nordic Walking Poles (we will supply the poles)  
How to smile all weekend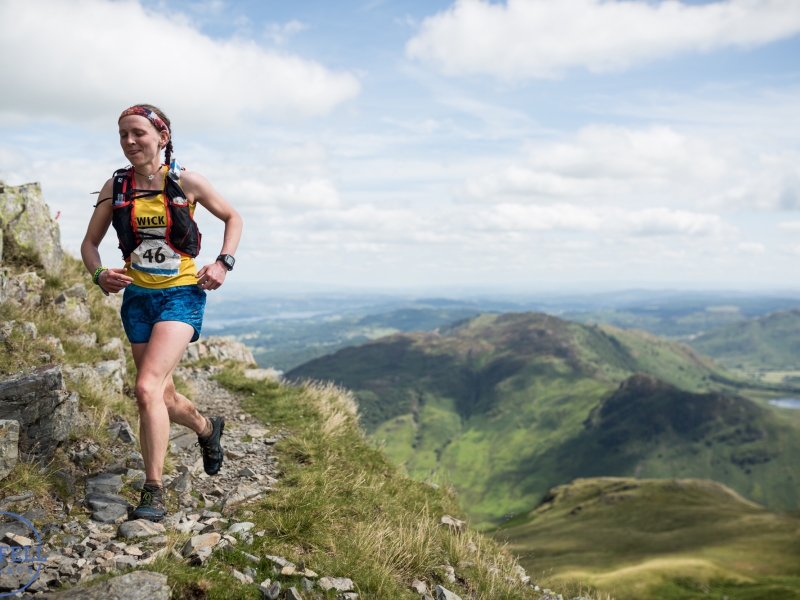 Equipment:
You will need your usual mountain running gear, including aggressive soled footwear.
The following kit list will be needed for the weekend:
Waterproof jacket & trousers (taped seams please)
More than one spare L/S base layer, Primaloft layer or similar (NO COTTON).
Multiple Hats, Buffs or similar.
Multiple gloves, appropriate for the temperature and weather conditions.
Head Torch and spare batteries - we advise 150 lumens plus.
Survival Bag.
Whistle.
Hill food/Lunch Snacks for both days.
Compass - we will supply the maps. 
Race Vest/Small Pack to put it all in.
More than one pair of running shoes
Multiple socks
Thin soled shoes for slack-lining, if you have some (zero drop 3mm soles great) 
Basically, bring more than you think you will need, as we can't guarantee the weather will be kind, but we hope it will. In the eventuality of it being wet you will need plenty of clothing changes and options. 
The Natural Movement session with Paul Tierney will require you to be on the ground in crouch and kneeling positions and possibly more, so you will need a specific set of old clothes for this session, or just a specific set of clothes. Better to change 3 times in the day and keep smiling, than wear the same set all day and not smile!
Please be aware we might not be moving very quickly at some points during the day, please account for this in your clothing selection & check the weather a few days before.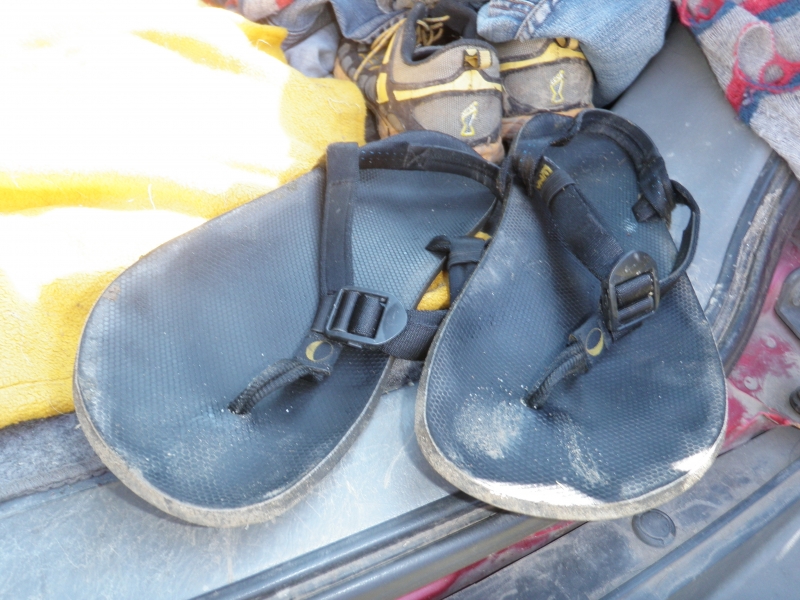 Please make sure you bring some smiles, light humour and plenty of energy, as your going to need it. 
We want to see you leave happy! 
About the tutors: 
Charlie: The Nav, Running with Poles and Slack-line Expert
You can read Charlie's CV HERE
Nicola: The Nordic Walking and Pole Expert plus back up Nav Trainer
You can read Nicola's CV HERE
Paul Tierney: The Natural Movement Expert
Paul has been a top level sportsman most of his adult life. He started with international hurling for Ireland and moved into running soon after. He was the winner of the L100 in 2015 and has worked with some of the top movement coaches in the UK. He is a 'Born to Run' Master Coach working directly with 'Barefoot Running' guru Lee Saxby. Paul set up Missing Link Fitness in the Lakes after his frustration with the many flaw's he saw in the fitness training industry. What Paul doesn't know about Natural Movement isn't worth knowing! 
Paul won the Lakeland 100 ultra-trail race in 2015 and is a former record holder for the Wicklow Way.

Sarah McCormack: The Natural Movement back up trainer
Sarah came to natural movement training after many injury-fraught years of running with poor technique.   Since improving her technique and changing her approach to strength training she has been running completely injury-free, and been having much more fun along the way!
Sarah has competed in international cross-country and fell races, winning the Snowdon race in 2014 and 2015 and team gold at the European Cross Country Championships in 2012.
Damian Hall - The Ultra Distance Expert. 
Outdoor journalist and GB ultra-trail runner Damian Hall has finished on the podium at the Spine Race, Dragon's Back Race (fifth overall), Lakes Sky Ultra in 2016 (finishing 6th)  and the 2016 UK Ultra Trail Championships. In May 2016 the Inov-8 ambassador set a Fastest Known Time for the 630-mile South West Coast Path of 10 days, 15 hours and 18 minutes. He's run a Bob Graham Round with Charlie from Mountain Run (in 21:57) and a Charlie Ramsay Round this year with him as well, the pair finished in 23:11 after a perfect on-sight attempt, he used both rounds as training for UTMB, the world's most competitive 100 miler, where he placed 19th in 2016 and now 12th (and 1st UK Male) in 2017. What Damian doesn't now know about ultra-trail running isn't worth knowing really! He seems to be quite good....