Lakes Sky Ultra 2017
The Lakes Sky Ultra is the ultimate Lakeland technical mountain race, based in the Central & Eastern fells of the Lake District.
Elevated ridgelines, breathtaking exposure, fast travel on technical mountain terrain. Definitive Lakeland vistas. Classic Lakeland scrambling. Fell running on additives. This is Skyrunning™. This is Lakes Sky Ultra™.
Save the date - 15th July 2017. 
Lakes Sky Ultra™ is going to be one of the spiciest races in the country. 56km of Lakeland paths, trails and tussock, 4500m of vertical grind, up to grade III scrambles, rock chimneys, super fast descents, knife edge arêtes - this race has it all. It is not for the faint of heart, and racers will need to be competent on steep rock sections. It will be extreme. It will be gnarly. It will be hardcore. It will be awesome. You know you want to..............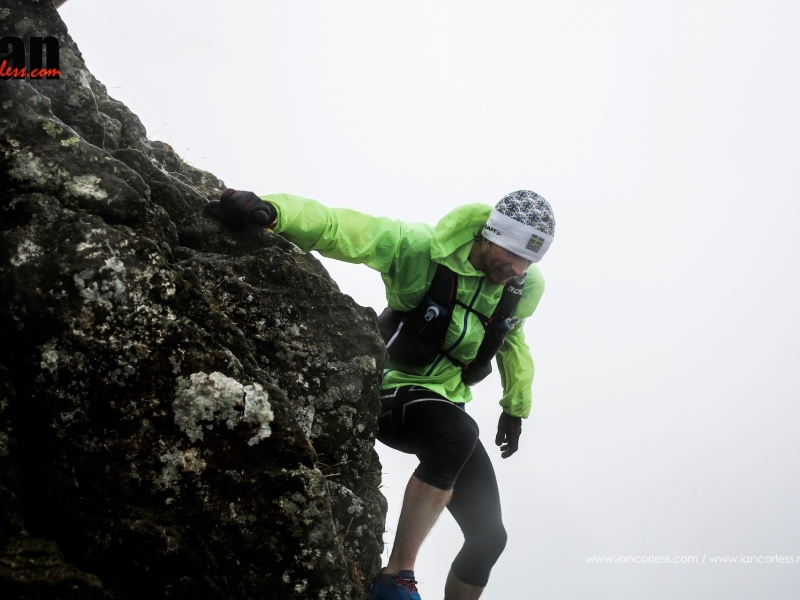 Date: Saturday 15th July 2017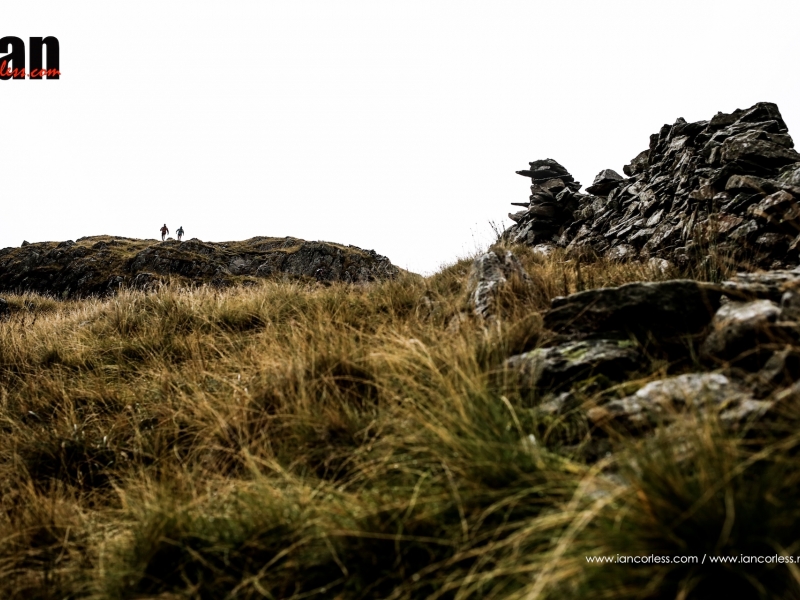 Starting on the streets of Ambleside, you will climb up to Fairfield via Dove Crag & Hart Crag, before dropping down across the scree slopes to Grisedale Tarn (CP1) and then traversing the Helvellyn massif. One of the best descents in the Lake District, Swirral Edge (grade 0.5 scramble), gives way to the classic mountain top of Catstycam before plunging down the north-west ridge to the valley floor below (CP2). Climbing back up, onto Birkhouse Moor (CP3) will give racers the joy of running the whole length of Striding Edge (grade 1), before the route tops out back on the Helvellyn massif. Countouring around the top of the headwall of Nethermost Cove, leads onto the lesser-known line off Nethermost Pike (CP4), dropping into Grisedale. A short & very sharp uphill slog onto the Grisedale face of St. Sunday Crag (CP5) will ensure the heart is beating hard before you commit to the exposure and steepness of Pinnacle Ridge itself (grade 3). Tasty!
The crux of the race complete, a fast descent into Patterdale (CP6) and the chance for a refuel at the supplied aid station before climbing once again onto the high tops to visit Angle Tarn Pikes, The Knott and High Street (CP7). Another bone shaking descent off Long Stile to Blea Water and straight back up via Piot Crag. Your lungs should be burning by now, but some fantastic undulating running over Caudale Moor back to Kirkstone Pass via St Ravens Edge will carry you to the final resupply point outside the Kirsktone Pass Inn (CP8). One last climb - up Red Screes (CP9), a real corker and part of our 'super stages', and then the fast 5km descent back to Ambleside. The 'super stages' will be a timed ascent to Red Screes from Kirkstone Pass (between CP8 AND CP9) & a timed descent to the finish (CP9 - FINISH), races within a race!
The route will be fully marked and flagged. There will be no navigational experience required. The above image, with thanks to Harvey Maps, shows the provisional race route. There is likely to be some refinements before the race itself. Please keep an eye out for updates as they happen.
Underfoot terrain will be mixed. Grassy trods, well worn mountain paths, bare rock, scree, open fell, white grass and tussocks will all feature on this fully marked route. Use of hands will undoubtedly be required.
There will be a safety team on the hill, with marshalled control points at high-level locations along the course. Feed stations will be at Patterdale and Kirkstone Pass Inn. Due to the nature of the terrain, competitors will need to carry their own food and drink for significant sections of the course, and finish with at least 200 calories of emergency rations. However, we encourage racers' families, friends and support teams to make their own way to marshalled points on the fells and at road crossings, preferably with a cow bell or two to add to the atmosphere and character of the race.
There will be a cut-off at Patterdale and another at Kirkstone Pass (Times TBA), to ensure timely completion of the race route in daylight hours.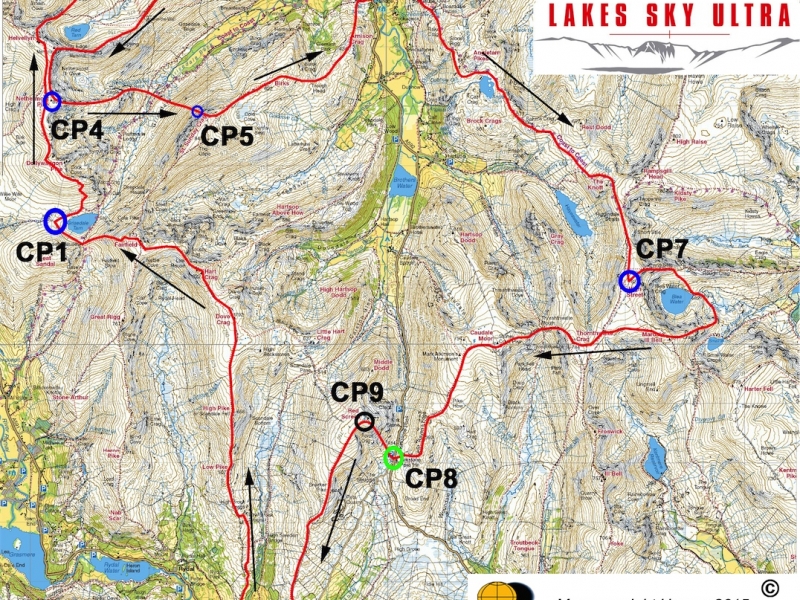 Created, designed and directed by Mountain Run Events. We have years of experience racing, training, running, planning and directing events in the mountains. You know you can trust the mountain run team!