Through our own growing race portfolio and our event partnerships across the Lake District, we've developed races for all levels of skill, experience and ability. So, whether you're looking for a first 5k trail race, or England's most technically challenging mountain ultra, go ahead and find your next challenge!
Mountain Run Races
The following races are created, owned, directed and delivered by the team at Mountain Run: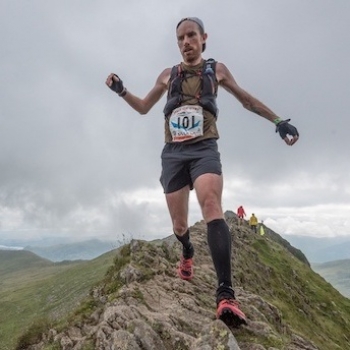 10 July 2022 | 55km with 4500m ascent | Patterdale
Back for the 8th year, the Lakes Sky Ultra is the most technically demanding ultra marked sky race the Lake District has ever seen. Entries are not vetted so you just need to be an experienced runner to tackle this ultra-distance route, taking in some of the airiest ridges the Lake District can offer. Classified by Skyrunning UK as a "Sky Extra" race, Lakes Sky Ultra is officially one of the most extreme ultra events in the UK calendar for 2022.
4 June 2022 | 40km with 2800m ascent | Great Langdale
40km of mountain terrain and 2800m ascent: Scafell Sky Race is a serious challenge. Played out on technical, single-track trails from start to finish. It's a circular Lake District journey that will test the speed and endurance of experienced and aspiring mountain and sky runners. Scafell Sky Race was the UK National Team qualifying race for the Skyrunning World Championships 2018.
10 July 2022 | 28km with 2700m ascent | Patterdale
28km of pure technical and extreme skyrunning. Pinnacle Ridge Extreme delivers one of the best races of your life. This short, but exceedingly hard race packs a massive punch, weaving its way around the Helvellyn Massif taking in some of the best scrambles, best lines and best descents... what are you waiting for?
Mountain Run Partner Races
Mountain Run 'main man' Charlie Sproson is proud to be the course creator, planner and event director at the following Lake District events:
Saturday 20 – Sunday 22 May 2022 | Multiple distances | Keswick
From 5k to 50k, the Keswick Mountain Festival trail race programme has something for every runner. For the 5th consecutive year, Charlie has created, planned and directed all four trail races at the Keswick Mountain Festival: your ultimate outdoors weekend. Entries sell out fast: don't miss your chance to take part.
5k junior trail race | Saturday 21 May
5k trail race | Saturday 21 May
10k trail race | Sunday 22 May
25k trail race | Saturday 21 May
50k trail race ultra | Sunday 22 May
Find out more and enter at the KMF website.