Come and join Charlie from MountainRun, the course planner & race director of the KMF Trail Races, for a guided trail run in the most beautiful market town setting in the country. Based at the Keswick Mountain Festival, Charlie will be hosting 2 guided trail races in conjunction with Planet Fear, where you can try some X-Bionic Undergear & Altra Zero Drop shoes. Get kitted up in the Planet Fear shop & be guided round one of 2 classic Lake District Trail runs, both of completely different character.
Just getting into trail running? Book on the Green route in the morning, for 10k of beautiful trails.
Fancy yourself as a Joss Naylor? Then book on the afternoon Blue/Red route and take a Lake District 3000'er in a 15km loop. What better way to get you in the mood for the fantastic KMF weekend.
Date: Thursday 15th May 2014
Venue: Planet Fear/Lake District Fells
How to book: Email Planet Fear Keswick, mark it FAO Chris... more details to follow.....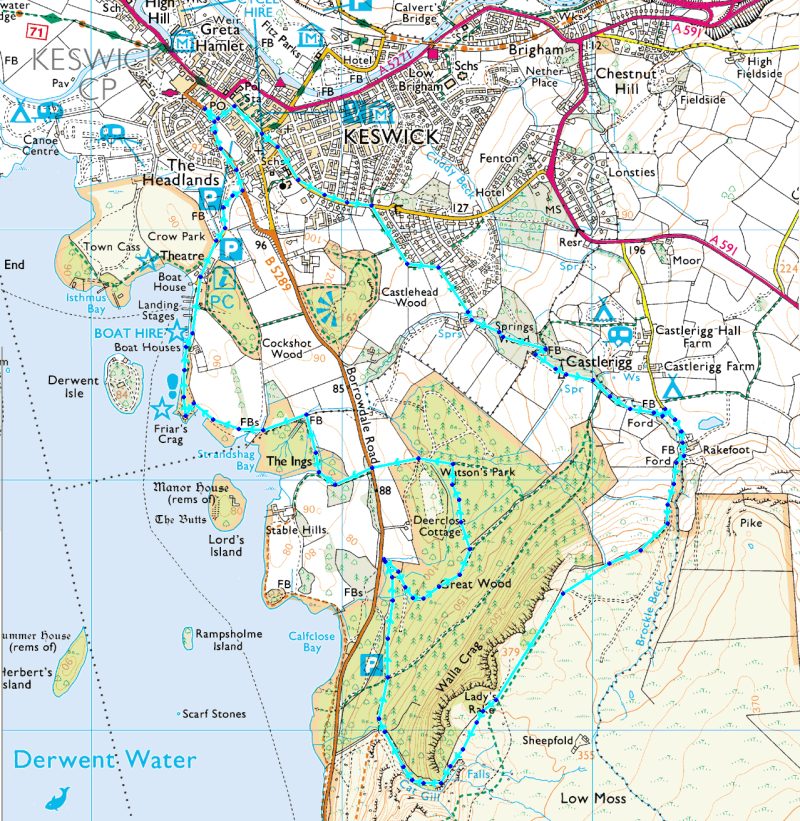 Route One- Graded GREEN:
Join us for a morning wake up run. Meet at the Planet Fear shop at 09:00, we'll be setting off at 09:30 for a gentle wake up run. On offer at Planet Fear are X-Bionic & Altra Zero try on kit. Use it for the run & the rest of the day to see how great this kit is.
Once out on the trail we'll be heading out of Keswick to get into the lower fells as soon as possible. We'll take a long ascent to the top of Walla Crag to get spectacular views up the Borrowdale Valley & over Derwent Water & the surrounding fells, then wind back down some steep trails through Great Wood to join the idyllic shores of Derwent Water & back into Keswick passing the KMF site on route. Guaranteed to blow the cobwebs out of your head & set you in the right mood for the KMF festivities to come.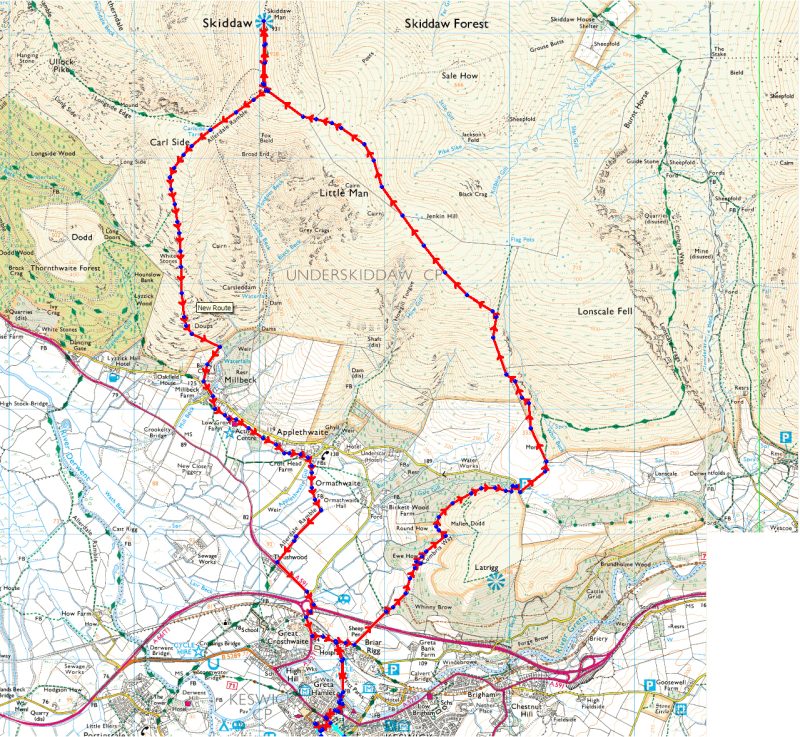 Route Two – Graded BLUE/RED:
Join us for an afternoons run to the summit of the 3rd highest mountain in England. Skiddaw stands proud, looking over Keswick & up the Borrowdale Valley. Meet at Planet Fear shop at 13:00 & get kitted up by X-Bionic & Altra Zero. At 13:30 we'll be heading out of Keswick on the Bob Graham route to wind our way up Little Man & onto the summit of Skiddaw. Here we'll about turn & take a fast & steep descent down Carlside following the Allerdale Ramble & weave our way back into Keswick for a well earned bit of refreshment. Guaranteed to give you a big appetite & thirst on the 1st night of the Keswick Mountain Festival.
Planet Fear has been around since 2001. First started by Adrian Berry & Shane Ohly, 2 driven climbers out to take over the world-wide-web for active sports retail. Since then Planet Fear has grown into one of the best sources of information & kit supply for just about all the active outdoor sports & recreations you can think of. Now with an excellent store in the heart of the outdoor capital of the UK, Keswick, Planet Fear keep moving from strength to strength.
About X-Bionic Undergear & Socks:
In just 12 years, X-BIONIC® has redefined the world of functional clothing.
People have been talking about functional clothing for decades. Manufacturers found big words to describe the limited progress made in textiles, but the clothing itself was hardly intelligent.
The correct concept for intelligent customers with aspirations had yet to be discovered – by X-BIONIC®. In 2000, we were the first company to address the basic questions in depth and adopt a highly scientific approach. Was is it that makes our body so eminently capable? Where are perfect examples to be found in nature? How can textiles help athletes to use their energy resources more efficiently than ever before?
In the beginning there was a revolutionary functional sock. Then came an innovative jacket. Just like with evolution, the development was continually perfected. X-BIONIC® patents for leading solutions piled up. And long-standing believes about functional apparel ended up in the garbage due to outdated myths. In the place of bulky socks came anatomically shaped, multifunctional construction that maintained the barefoot climate found in nature. Instead of sweat-absorbing material came unique membranes into play that gave energy back to the body instead of absorbing it. From a technological viewpoint, X-BIONIC® is more at home in the aviation industry than in the world of sports clothing. Our engineers make use of high-tech research and innovative materials. No detail is superfluous, every fibre has a function. And every product is a sophisticated construction that integrates the body perfectly into its sporting environment.
ALTRA is a group of passionate individuals committed to reducing injuries & better running technique through biomechanically proper footwear.
Runner's think differently. Running clears the mind, rejuvenates the body, and frees the soul. We know because we RUN! From 100 meters to 100 miles we have run and raced the distance. Yet after all the years of running we never felt the balance between footwear and nature had been achieved.
Over 30 years in running specialty we felt the need in the market for something different. Bringing Zero Drop, Foot Shape, Gender Specific Running Shoes. Through our experience as former retail store managers, biomechanical experts, and industry professionals, we combined to make a line of natural footwear which blends barefoot freedom with shod protection.
About MountainRun:
Mountain Run has been borne out of a love for running in the mountains. Charlie started fell running back in 2001 after the drastic foot & mouth epidemic. With a love of the mountains instilled in him by his father as a child, Charlie took to running in the mountains, amongst other things & literally never looked back. A BGR completer, Dragons Back Race finisher & now mountain running guide, navigation trainer, natural running coach & free-lance mountain race planner for Ourea Events & KMF 2014, you'll be sure to be in safe hands… and feet..