Sabotage.....
With the weather set for 'Sunshine' and minimal wind the KMF Adidas Terrex Trail Races went down an absolute storm.
2017's horror stories were in my brain for the last 5 weeks or so... high winds, site closure, operating events outside of the festival field, Keswick Boat Launches being cancelled and coaches getting stuck.... it all happened at the KMF 2017. So with nerves in my head and my heart in my mouth, I had to make the decision to confirm we wanted or cancel the coaches for this years 10km trail race [We had to confirm the coaches 5 days earlier this year, whether or not we wanted them]
The weather has been settled for 5 weeks in the Lakes, even by my standards thats quite a long time and we've had what seems to me, living at 300m up the Glenridding Valley, quite a settled and dry year this year, although a farmer from Cartmel was not in agreement with me whilst we baled my brother-in-law's hay field this week. So with 5 weeks settled weather and the forecast models suggesting year another settled week, what could really go wrong.... [insert nervous laughter here plesase.....]
We stood fast, committed to cancelling the coaches and kept everything crossed we had for the weather gods to hold their promise of blessing around 1700 runners with good weather.
So roll on the week of the festival and the event set up.
Course markers arrived on Friday to set the 25km route, plus a few small sections of the others. We try not to mark too early as if we do inevitably someone strips the course markings out.
Its not a difficult job, just monotonous and tiring as we place a flag every 25m, so 4 per 100m and 40 per 1000m, meaning the 25km course has 1000 flags on it alone. We then place pink and blue correx arrows on the major directional changes, we placed over 50 on the 25km.
Stats:
5km: 200 flags, 30 A5 Correx Arrows, 60+ cable ties & 20+ Marshals
10km: 400 Flags, 40 A5 Correx Arrows, 80+ cable ties and around 20 marshals and team
25km: 1000 Flags, 50 A5 Correx Arrows, 100+ cable ties and around 25 to 30 marshals and team
50km: 2000 Flags, 50 Correx Arrows, 100+ cable ties and around 40+ marshals and team.
The trail races went extremely well and to be honest the last time I remember any course tampering was in 2013 when we took over looking after and marking out the trail races we had designed.
So it was a real shame to get a report of course tampering on the Saturday for the 25km.
We make every effort to make sure runners stay on course and that they can concentrate on racing rather then navigation. Its a little different to fell running. We even send out a 'course prover' who heads out before the runners to make sure everything it covered best it can be and we haven't experienced 'tampering' and if we have, they fill in the gaps. Our 'prove runner' set off at 07:00. A little early for our liking, but still this only leaves a few hours to allow for 'tamperers' to do their 'tampering'.
Runners at the head of Watendlath were reported to head off course towards Dock Tarn by one of our marshals. This meant we had a hole and we needed the gap filling, so with our expert marshal's team we had a local runner at the foot of Grange Fell head straight up there, whilst another of the team headed up from Watendlath to fix the same area. It was plugged fast.
There was another minor section on the 25km on the West side of Derwent Water where we had to get several marshals to check and fill any gaps that had appeared.
Finally we had a steady stream of runners appearing into the main events centre at Crow Park and stress level's dropped, but we are still really sorry that those who got some extra distance were 'sent off' course by some kind sole. We will be looking very closely at how we fill these gaps for 2019.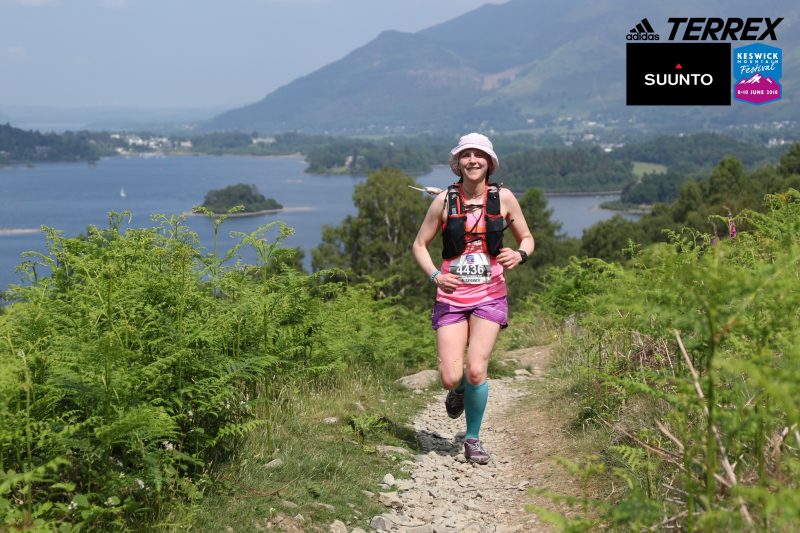 No records broken....
No records broken in the 25km, but some great times put in considering the heat of the day!
The top three in the Mens race were, with Mike Holliday taking the win in a time of 02:11:02:
| | | | | | | | | |
| --- | --- | --- | --- | --- | --- | --- | --- | --- |
| 1 | 5065 | 2:11:08 | 2:11:02 | Mike Holliday | (M) Senior | DH RUNNERS | - | - |
| 2 | 4034 | 2:11:40 | 2:11:35 | Anthony Bennett | (M) Veteran | Tonbridge AC | - | - |
| 3 | 4093 | 2:14:36 | 2:14:28 | John Cole | (M) Senior | | - | - |
In the Ladies race, winner of the 2017 Scafell Sky Race and local girl, Catherine Spurden ran a great race to take the win in a time of 02:19:47
| | | | | | | | | |
| --- | --- | --- | --- | --- | --- | --- | --- | --- |
| 1 | 4436 | 2:19:54 | 2:19:47 | Catherine Spurden | (F) Senior | Mountain Fuel | - | - |
| 2 | 4478 | 2:21:02 | 2:20:58 | Philippa Wakefield | (F) Veteran | "DH Runners, (x) Border Harrier. | - | - |
| 3 | 4461 | 2:32:09 | 2:32:03 | Helen Thurston | (F) Senior | Ilkley Harriers | - | - |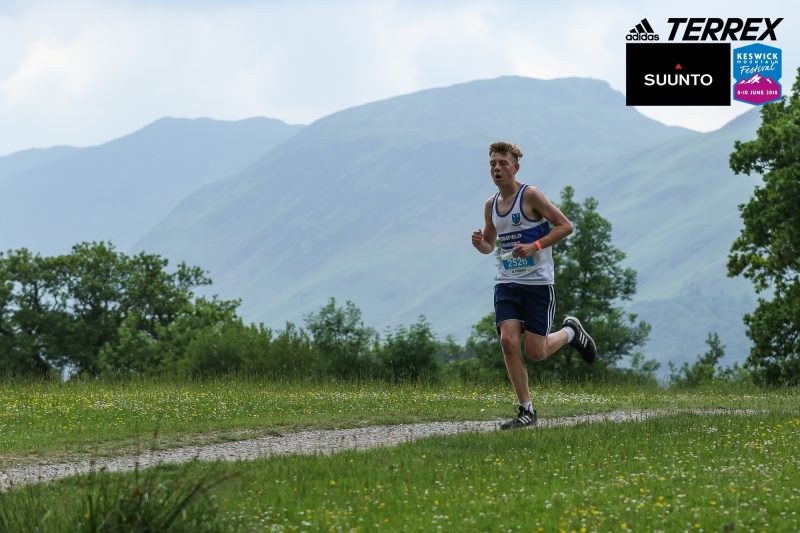 Records were broken.....
As for the 5km, well that went like a dream.
We decided to add a Junior 5km in for 2018. We had made a pre-run of this in 2017 and found to our surprise that it was actually a very competitive field, with the 12 to 15 year old age group smashing the adults times with many of the juniors in the top 10% of the field.
This year we had around 60 juniors line up to toe the start line with our winners from 2017 coming back to defend their titles.
The top 3 line up for the boys goes like this.....
| | | | | | | |
| --- | --- | --- | --- | --- | --- | --- |
| 1 | 2526 | 19:48 | 19:48 | Ciaran Lines | - | SEDGEFIELD HARRIERS |
| 2 | 2517 | 20:13 | 20:13 | Ben Forshaw | - | |
| 3 | 2531 | 20:20 | 20:20 | Cameron Munro | - | moorfoot runners |
The top 3 line up for the girls goes like this....
I

1
2547
22:36
22:36
Emma Tillott
(F) 13-14
Malvern juniors
2
2502
23:02
23:02
Maisie Ballantyne
(F) 13-14
Teviotdale Harriers
3
2540
26:57
26:57
Jodie Skene
(F) 13-14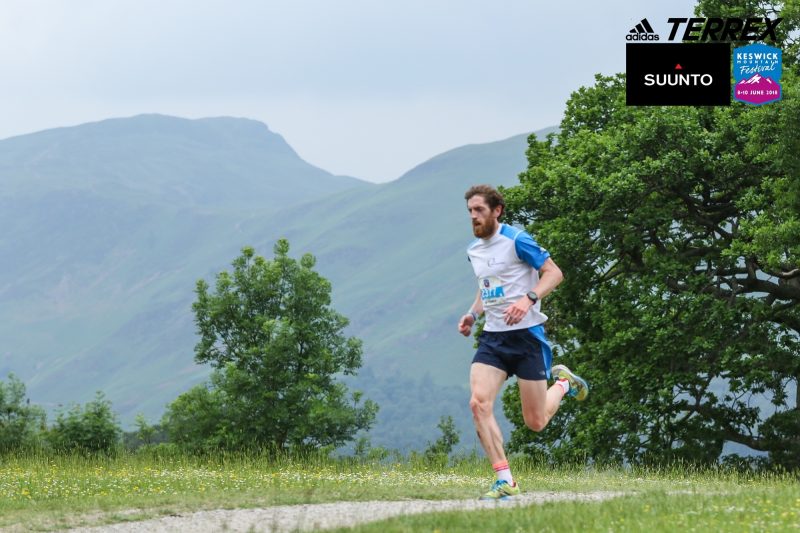 For the adults 5km we had some great running and Eoin Lennon, record holder for the 25km from 2017, raced and took a fantastic win to set a new record of 17:07, but we do need to take into account that the route has changed slightly from 2017, but no enough to take away the fact that Eoin was definitely faster than local lad James Appleton who set the record for 2017 in a time of 18:39.
It ought to be noted that all 3 junior boys beat both 2nd & 3rd places in the adults race!
1
2377
17:07
17:06
Eoin Lennon
(M) Senior
2
2261
20:37
20:36
Richard Sutor
(M) Senior
"Chapel Allerton Runners, (x) H.
3
2246
20:38
20:38
Alex Slater
(M) Senior
The Ladies saw some very fast running with a surprise entry last minute from Katie Kaarsijpesteijn who is, more akin to running 50km or more of severe mountain terrain and note a techy KMF 5km in Keswick. Katie took the win in a great time of 21:21.
1
2368
21:21
21:21
Katie Kaarsijpesteijn
(F) Senior
Mountain Fuel
2
2008
22:20
22:19
Victoria Bailie
(F) Veteran
3
2200
23:11
23:10
Karen Nicholson
(F) Veteran
It should also be noted that Emma Tillott, who won the junior 5km, would have taken 3rd place in the Ladies race!
During the racing on Saturday another team of course markers were in place marking up the 50km and 10km routes whilst another team of course strippers were removing the un-wanted 25km course markings so confusions didn't happen.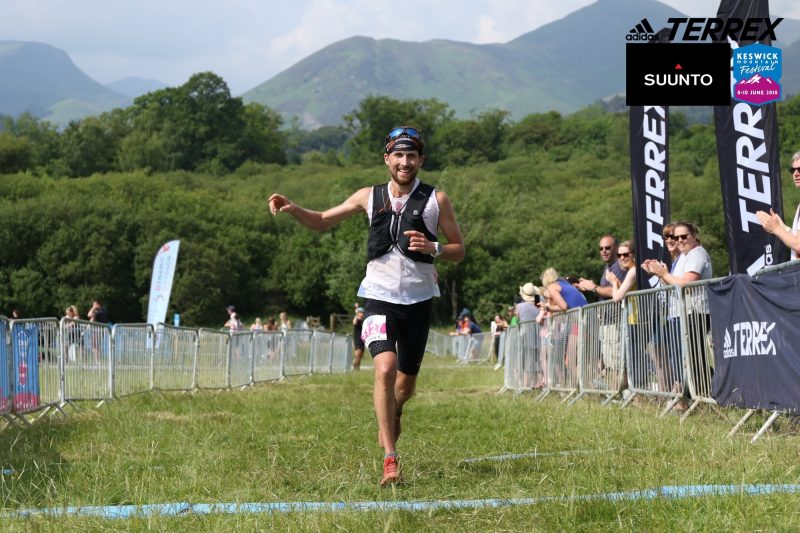 More records smashed....
Sunday morning arrives and our course checker heads out at around 04:30, but it would seem he's overslept slightly as we get a call that he's sorting some confusing marking only 1/8th into the course.... nail biting stuff for us as we only find this out as the 50km race starts at 06:00.
Rob Sinclair, running for local company Mountain Fuel, is vying for the record today we think and Aleks, our prover, will definitely be caught [even though he is only proving to Crummock Water CP].
Quick decisions are made and other course provers are substituted in minutes to make sure everything is still in place. Unfortunately it would seem we still had tampering between Sat night and very early Sunday morning [looks more like sabotage now].
We have reports of Rob running like the wind, not stopping at checkpoints and disappearing up hill so fast our photographers haven't chance to catch him! He's obviously chasing Donnie Campbell's great time of 4:34 from the 2016 edition of the race.
Rob is smashing it and at the Crummock Water CP he runs through the CP before its set up. Here he seems to find a second wind and puts the hammer right down.
Again reports come in that he's through CP4, then CP5 and before we know it he's running into the events centre before I'm even at the finish line! Such is life.
Rob smashed out the run of his life, taking the record by over 16 minutes to set a new record of 04:18:14.
| | | | | | | |
| --- | --- | --- | --- | --- | --- | --- |
| 1 | 5127 | 4:18:16 | 4:18:14 | Rob Sinclair | (M) Senior | Team Mountain Fuel |
| 2 | 5093 | 4:48:20 | 4:48:19 | Merlijn Meens | (M) Senior | Trail Team Caesar |
| 3 | 5025 | 4:59:15 | 4:59:14 | Damian Carr | (M) Senior | Mountain Fuel/Coventry Godiva |
The Ladies race was dominated by Julie Briscoe, that whilst didn't challenge the record had a fantastic run despite taking a tumble down from Honister Slate Mines in to the Buttermere Valley via the miners track on the side of Fleetwith Pike, where she and her knee had a fight with a rock and came off a little worse for wear.
Julie still had a great run after patching herself up to come in to the finish in a time of 05:54:14
| | | | | | | |
| --- | --- | --- | --- | --- | --- | --- |
| 1 | 5020 | 5:54:14 | 5:54:10 | Julie Briscoe | (F) Veteran | Team Mountain Fuel |
| 2 | 5167 | 6:28:08 | 6:28:05 | Nicky Sutton | (F) Veteran | Freedom Racing |
| 3 | 5089 | 6:36:38 | 6:36:34 | Liz Mahon | (F) Senior | Total Transition Triathlon Club |
Leader Collapses....
With the 50km underway, we then had the 10km to contend with. The 10km is a fast but viscous course, noting that there is around 300m of ascent in this little puppy.
Team Mountain Fuel, who won last years 'Team Cup' were again mopping up the podium places with wins and podium spots in all the races so far, but not a clean sweep by any standards.
The 10k looked set to fall to Mountain Fuel again with Alfie West running a great race in the 1st wave of the 10k and looking certain to win. Unfortunately Alfie had a virus still in his body and in the heat of the day spiked his temperature to almost 41ºc and passed out about 1000m from the finish. Thankfully the medics sorted Alfie and replenished his fluids to keep him stable, he's made a fine recovery.
This left the win open with Stuart Johnson, from Edinburgh, coming in to take the win in a time of 42:38 - we did say this is a 'tough' 10km.
The Ladies race fell to Victoria Baille in a time of 52:03.
So with a year now until the KMF Trail Races 2019 it gives everyone plenty of time to train, it gives us plenty of time to sort out how to stop the course markings being tampered with and how to fill the holes that appeared and it gives the Brand Events Team, who run KMF, to find some great music acts and plan some extra special treats for you for 2019.
Big Thanks:
We would like to thanks our fantastic marshals team who are made up entirely of volunteers, our core team who come back year on year and the Brand Events crew for making our life very easy on the festival site.
We would also like to thank all the farmers, landowners such as the National Trust and all the other fell users who tolerate a very busy week on the Derwent Water, Borrowdale Valley and surrounding valleys.
We would like to say to the course tamperer's or course sabotage folk, please please don't do the same again next year, instead get in touch with Mountain Run or the KMF Team personally to discuss your disgruntles, as its not our day you spoil, but circa 1700 runners!