Home » News » Winter Conditions Report 6th Jan 2018
Winter Conditions Report 6th Jan 2018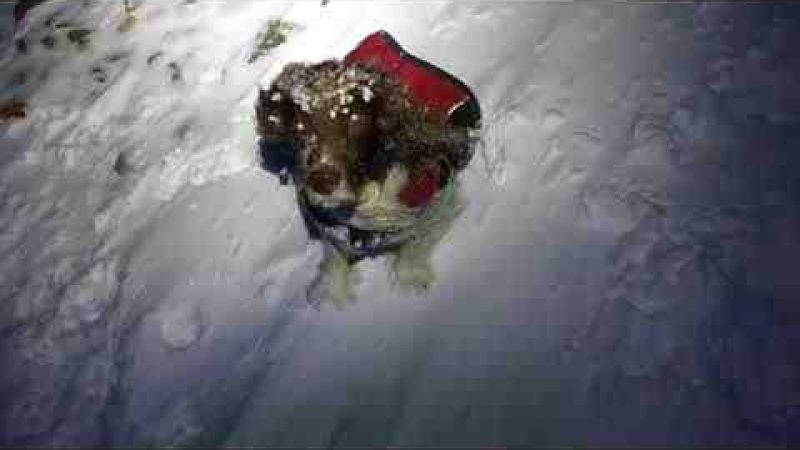 Winter Conditions Report: 6th January 2018
Snow has been falling on and off over the Xmas Period and then into the New Year we've seen a few warmish days with rain to summit level.
Without knowing the actual conditions over xmas I'm assuming its left some hard base in pits and troughs that has now been covered over by new fresh snow over the last few days.
Yesterday the snow was wet on Striding Edge, great snowball/snowman making snow. It made the crossing of Striding Edge very grippy and easy. The ascent out of the exit to the summit of Helvellyn was wet, but felt safe in that location. The summits were quite scoured, but with drifts formed on NE through to SE aspects. Raise had 2 complete runs on the ski tow area.
Overnight the temps dropped and it seems to have done 3 things. Settled the snow pack, re-frozen the layers that were mentioned by Wesley Orvis in his conditions observations/report yesterday and dried the snow out. It also seems like there was some fresh snow overnight.
This morning I ran in and climbed the left hand side of the 'Sugar Bowl', right of Viking Buttress. I found deep snow, consolidated snow pack, frozen turf where exposed and solid grade 1 climbing conditions.
The Red Tarn Face looks great for skiing, with plenty of snow blown in from the winds. I'm assuming, although I didn't look into the gullys, that the RTF routes will be in good condition.
I exited the bowl via the high point on the promontory of the summit ridge and found the cornice very stable, but have no knowledge of anywhere else along the cornice.
Conditions for Running, Climbing, Mountaineering and skiing seem great, assuming you pick your location well.
The Edges will be in Mint Condition, Swirral was choked with snow on the descent.
Looks like a great weekend and the Sun may shine!
It was very wild on the tops and full winter equipment is necessary, goggles were a must as spindrift was vicious.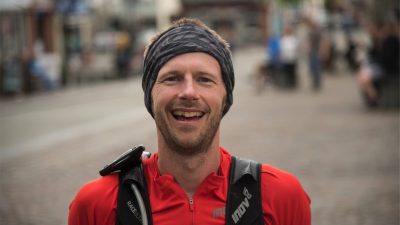 Damian asked Charlie (our head guide) in 2015 if he thought it was possible to run a Bob Graham Round without training on the route... Damian wrote for Outdoor Fitness about his experience. Damian seems to know a thing or 2 about running long distances.....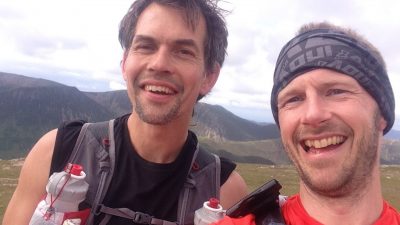 We have some very special guests joining the Mountain Run Team for our 2018 skills weekends.
Sponsored by
In association with