Ultra/Trail Navigation Masterclass | Beginner to Intermediate Navigation | 2 hours Theory | Online | Zoom Platform | In association with The Nav Guy
New Dates: Thurs 2nd Nov | Tues 28th Nov | Thurs 4th Jan | Tues 30th Jan | Thurs 29th Feb | Tues 26th March
Learn to navigate in the comfort of your own home with Sean Bolland, Elite OMM Winner and MR Navigation Coach.
£30 | Based at your Home | Delivered through ZOOM | All about fundamental Navigation skills| Delivered by professional coaches who are Elite MM Winners
Enter through the SI Entries link below.
** Scroll down the SI Entries entry page to see the other dates in the series. **
Who is it for?
expand_more
Any ultra, trail or newby mountain marathon runner who wants to develop their navigation skills.
Whether you are planning to tackle trail races, ultra marathons, or simply enjoy running on beautiful trails, having the navigation skills to keep on track is essential.
This 2hr session with Sean will help you understand and gain confidence in the fundamental basics of mountain navigation.

** Great as a refresher course**
Course Program
expand_more
Access to the Zoom Platform
5 minutes to meet Sean and the other participants on the course
50 mins of theory based around mountain navigation
5 minute break to keep your brain alive
45 mins of further theory
15 minutes of Q&A
What content will we cover?
expand_more
Understanding different Scales & Maps
Contour interpretation and understanding
Recognising features
Map Orientation - how and why
Setting and using a bearing
Following bearing and walking on a bearing/identifying features etc
Handrails, collecting and catching features
Relocation - some handy hints
Understanding tiredness, the effects and how it can cloud your judgement.
What's included?
expand_more
2hr of theory taught through the ZOOM platform
Handy tips and tricks
Practical skills to keep you on track
What to bring [have on your desk]
expand_more
Pen and paper to take notes
maps and compass to hand [1:25'000, 1:40'000 + good quality compass]
Cup of tea, coffee or water to keep the brain active
Biscuits, fruit or cake to keep the brain active
An open mind and a willingness to learn.
Meet your coach:
'The Nav Guy': Sean Bolland has over 30 years mountain running experience. Growing up, Sean was involved in British Orienteering which helped develop his navigation skills.
As an accomplished fell runner, Sean has placed well in British and English Fell Championships. With his interest and success in fell running and navigation, an obvious next step was to compete in mountain marathons. Sean is a previous OMM Elite class winner.
As a cyclist, particularly mountain biking, Sean has competed in numerous Polaris Mountain Bike Challenges (now The OMM Bike), even winning a few!
As well as a running guide, Sean delivers navigation coaching to runners and hikers alike.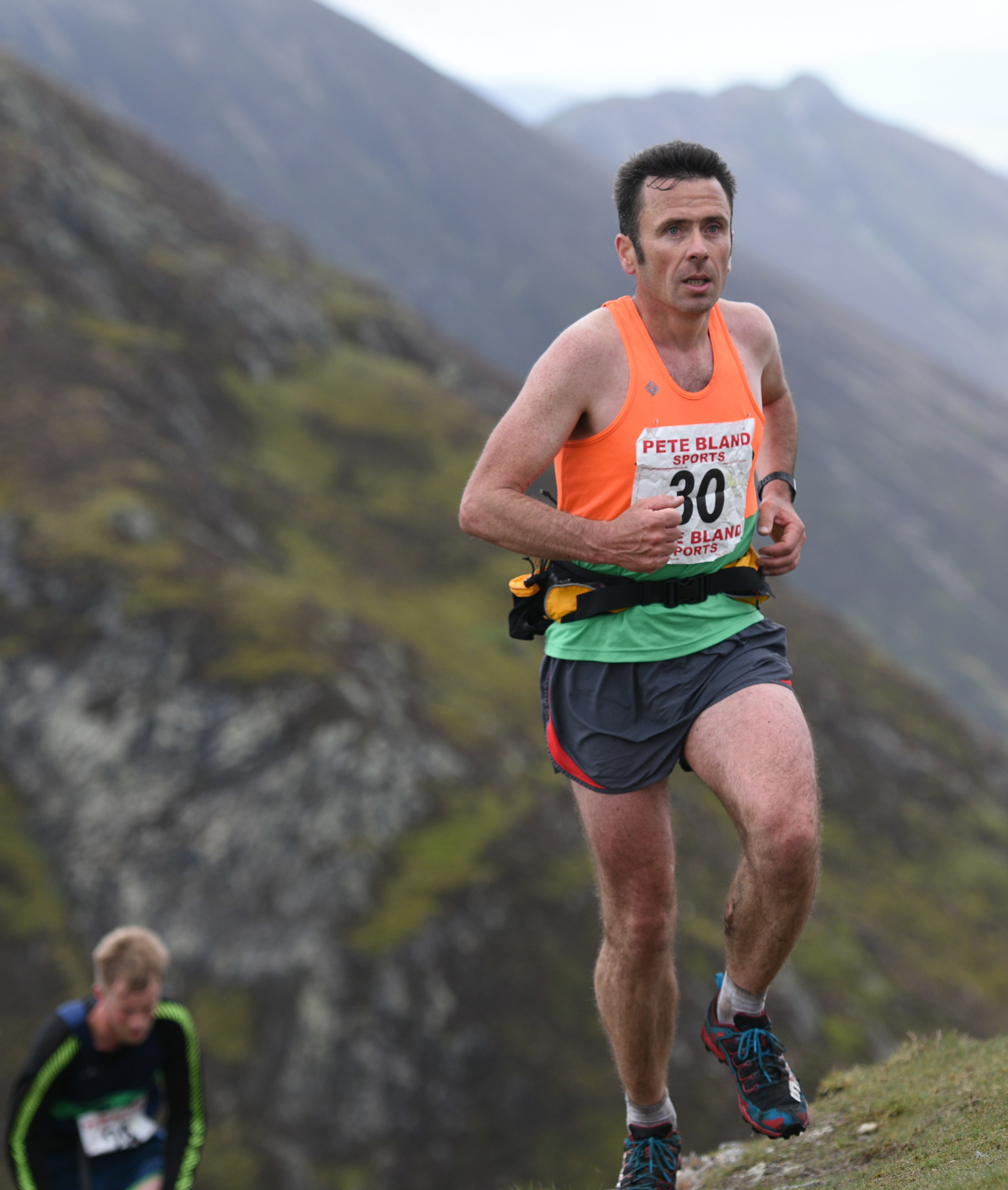 Sean in the Buttermere/Sailbeck Fell Race