Are you into skiing as well as Mountain Running?
We are! Running keeps us fit for the winter play ground & having fun in winter keeps us psyched for getting back to mountain running when Spring hits.
But remember, in order to play safely in the snow, when in the mountains, certain skills are necessary. Now we're not suggesting that an App will make your play safe, or even give you the skills, but they can certainly give you good information & keep you in touch with your surroundings a little bit more than maybe you used to be.
Fancy skiing in the Alps this winter? Maybe you have already, but you didn't know the resort well enough to really enjoy the off piste?
Checkout this great app - Fatmap Ski.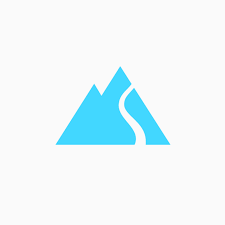 This app offers the most accurately made ski maps ever made. You get 3D models of the most popular ski area's (with a grid resolution down to 2m's) on your mobile!
You can view the terrain from any angle, watch off piste virtual reality fly-throughs & checkout the length, steepness and difficulty. You can plan & follow routes using GPS navigation, plan piste days & check out the resort to find the best runs even before getting to the area! Find the sunniest area's, top restaurants & keep track of where your friends & family are as well.
Remember, this doesn't make you an avalanche expert, neither does it give you any idea of what the snow or snow pack is like, but its a useful app for on and off the slopes, pre, during & post holiday, allowing you to get to know area's more in depth & more quickly that before
Price: £2.99/resort per year; free ride from £9.99/resort per year
Going to Switzerland? Don't become a Swiss Avalanche statistic, download this next app to help you stay safer than before!
White Risk SLF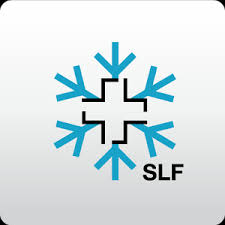 Learn more about avalanches & plan routes to avoid them.
The Swiss Institute for Snow & Avalanche research have created this app to help folk learn about avalanches & to plan routes in order to avoid this potentially devastating disaster.
Access interactive avalanche bulletins, the latest snow & weather data, all based in Switzerland. Plus you get tips on how to assess the avalanche danger and tools to help you plan, both before departure & whilst on your chosen route!
Price: FREE
Alert5 - using your mobile could save your life! Alert 5 sends your location to 5 emergency contacts.

Stranded on the hill? Its all gone wrong! Perhaps your injured & need to let people know? The Alert5 app sends your exact location (latitude/longitude) to 5 emergency contacts telling them you need assistance. And the best thing is, it doesn't just work in the UK or Europe, it works worldwide, at the low level of signal required for data connection.
It can also be combined with their new SATcase for very remote area's alerting your contacts using the Iridium Geostationary Satellites. Alerts can also be raised without having to unlock your phone.
If you want to support the BMC Access & Conservation Trust when you purchase, then use this code: BMC123
Price: £4.99 per year - much cheaper than buying a 'spot' & taking out the subscription each year for that!
Uepaa - send a rescue alert direct to the police or mountain rescue!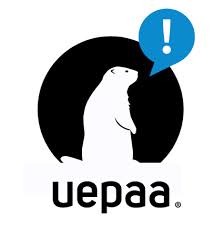 Award winning Swiss app launched in the UK this year.
This app allows you to alert the emergency services from anywhere, even without mobile coverage! How does it do this? It builds a network of users & links to their phones in a mesh. So far the scheme has 450 rescue organisations linked worldwide, including the UK police & mountain rescue, who can locate your phone from land or air.
Upgrade the app to a premium level and your phone can then automatically detect whether you have had an accident & request help for you, without you needing to do anything! Very handy we'd say.
Price: Free or upgrade to premium for £46 per year.